Welcome to The
Homeless and Housing Resource Center (HHRC)
Updates
Issue Brief

Funding Supportive Housing Services for People with Behavioral Health Needs: Federal Resources

This paper highlights how behavioral health and homeless service systems can familiarize themselves with federal funding resources available through the U.S. Department of Health and Human Services to improve access to the full array of housing-related services and supports (HRSS).

Resource Guide

Building Resiliency: A Guide for Supervisors of Housing and Health Professionals

This guide is designed to help supervisors identify approaches for the prevention and intervention of secondary traumatic stress, compassion fatigue, and burnout among staff, and enhance staff resiliency. 

Toolkit

Whole-Person Care for People Experiencing Homelessness and Opioid Use Disorder: Toolkit Part 2

This guide focuses on understanding the neurobiology of opioid use disorder (OUD) and the treatment and recovery pathways for OUD. The guide covers best practices for referrals and warm handoffs, as well as assistance in meeting basic needs such as income, food, and mainstream benefits. 

New Online Course

Introduction to Treatment Models and Engagement

This no-cost training course provides foundational level information about treatment models and engagement strategies that support individuals who are experiencing or at risk of homelessness who have serious mental illness (SMI), serious emotional disturbance (SED), substance use disorders (SUDs), and/or co-occurring disorders (CODs).
Explore The Learning Gateway
Who We Are
HHRC is the central hub of easily accessible, no-cost training for health and housing professionals in evidence-based practices that contributes to housing stability, recovery, and an end to homelessness.
The Learning Gateway
HHRC provides training on housing and treatment
models focused on adults, children, and families who are
experiencing or at risk of homelessness through:
Training Courses
Enroll in self-paced training courses on housing and treatment models focused on adults, children, and families experiencing or at risk of homelessness.
Learn More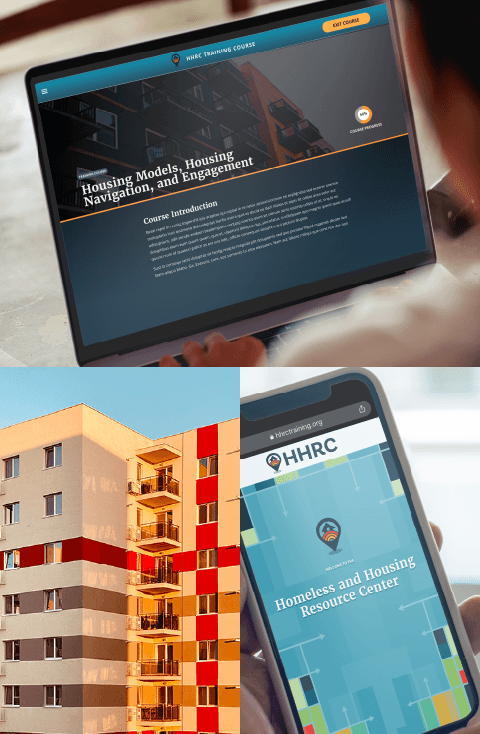 Knowledge & Resources
Search and download a library of information and resources for health professionals and housing specialists.
Learn More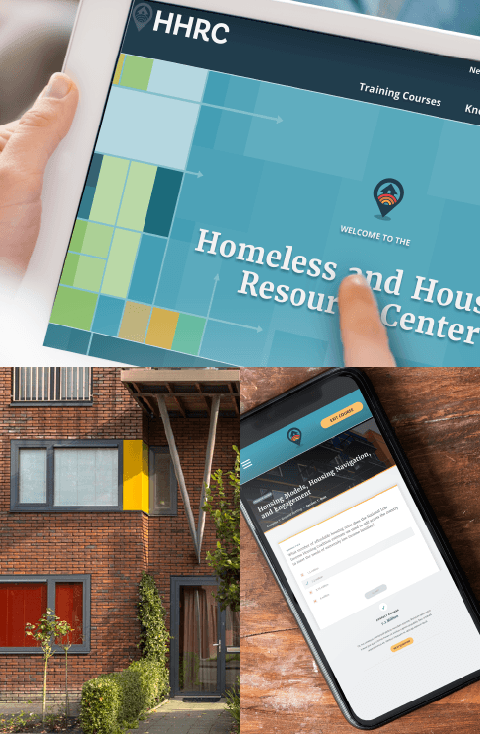 Events & Webinars
Register to participate in online webinars and review past events and resources.
Learn More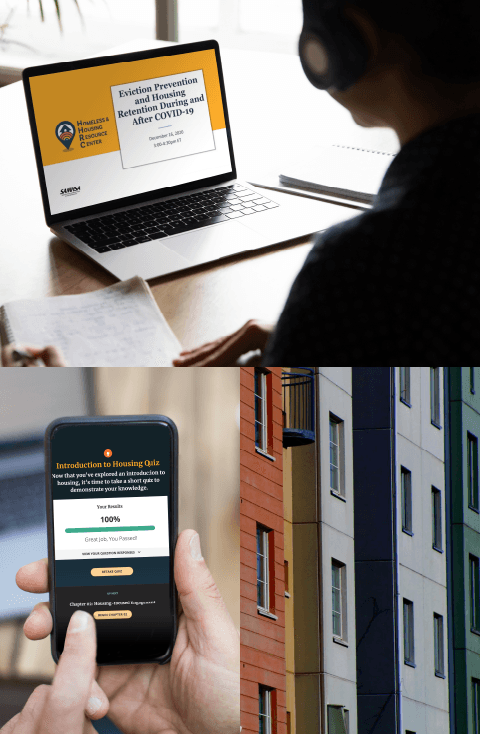 The Learning Gateway provides information for housing and health professionals related to:
Veterans

LGBTQ+

Family

Age

Type of Homelessness

Domestic Violence

Racial Equity

People with Disabilities

Laws/Acts/Regulations

Gender