Welcome to The
Homeless and Housing Resource Center (HHRC)
Updates
Toolkit

Whole-Person Care for People Experiencing Homelessness and Opioid Use Disorder: Toolkit Part 2

This guide focuses on understanding the neurobiology of opioid use disorder (OUD) and the treatment and recovery pathways for OUD. The guide covers best practices for referrals and warm handoffs, as well as assistance in meeting basic needs such as income, food, and mainstream benefits. 

Online Courses

Four Online Courses Available at No Cost

HHRC currently has four online courses, which are free and accredited for CEUs through the National Association of Social Workers. Two additional courses will be released in 2023. 

Fact Sheet

Boosting the Power of Harm Reduction

This resource outlines strategies to build a coordinated and culturally responsive system of care for people with substance use disorders who are experiencing homelessness.
Explore The Learning Gateway
Who We Are
HHRC is the central hub of easily accessible, no-cost training for health and housing professionals in evidence-based practices that contributes to housing stability, recovery, and an end to homelessness.
The Learning Gateway
HHRC provides training on housing and treatment
models focused on adults, children, and families who are
experiencing or at risk of homelessness through:
Training Courses
Enroll in self-paced training courses on housing and treatment models focused on adults, children, and families experiencing or at risk of homelessness.
Learn More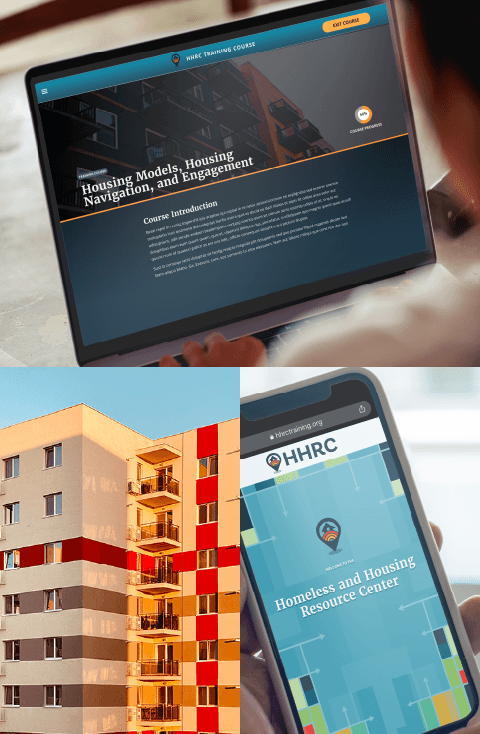 Knowledge & Resources
Search and download a library of information and resources for health professionals and housing specialists.
Learn More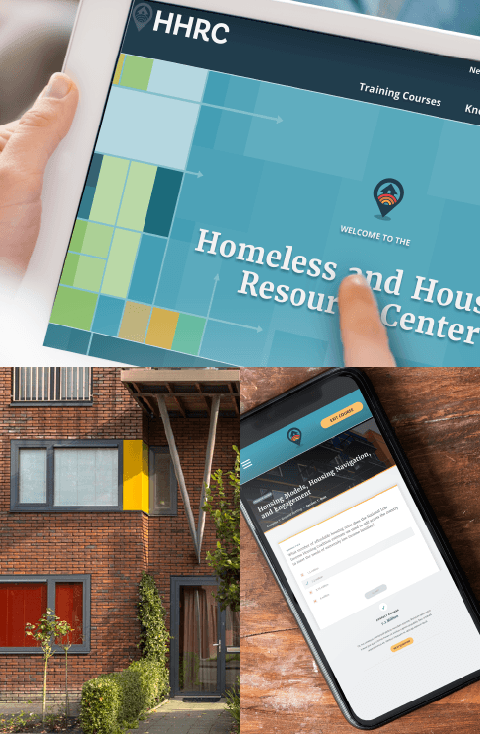 Events & Webinars
Register to participate in online webinars and review past events and resources.
Learn More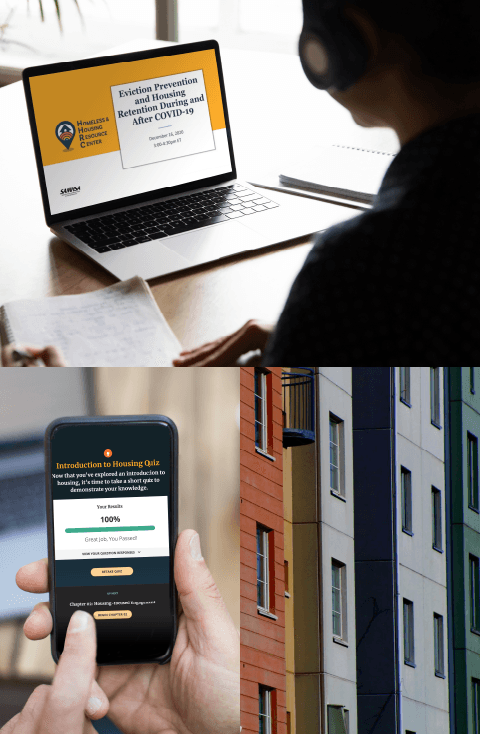 The Learning Gateway provides information for housing and health professionals related to:
Veterans

LGBTQ+

Family

Age

Type of Homelessness

Domestic Violence

Racial Equity

People with Disabilities

Laws/Acts/Regulations

Gender