Welcome to The
Homeless and Housing Resource Center (HHRC)
HHRC is the central hub of easily accessible, no-cost training for health and housing professionals in evidence-based practices that contributes to housing stability, recovery, and an end to homelessness.
Explore the Homeless and Housing Resource Center
Training Courses
Enroll in self-paced training courses on housing and treatment models focused on adults, children, and families experiencing or at risk of homelessness.
Learn More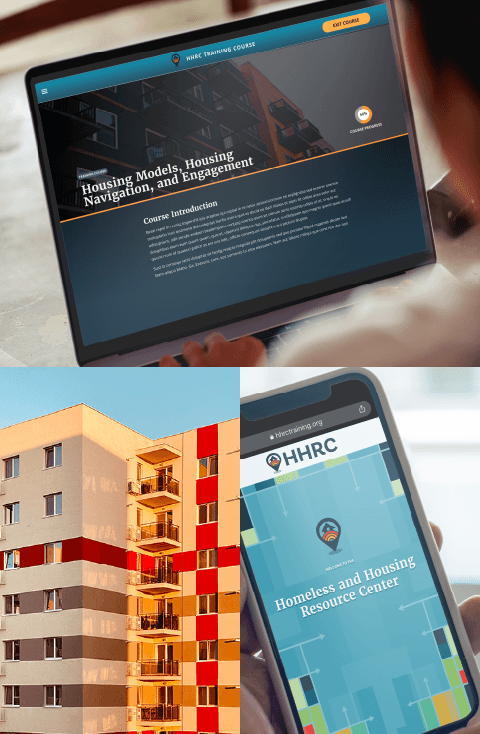 Knowledge & Resources
Search and download a library of information and resources for health professionals and housing specialists.
Learn More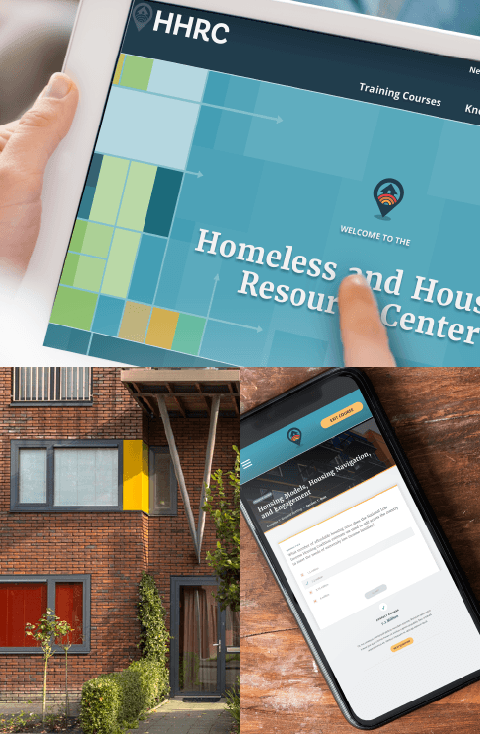 Online Webinars
Register to participate in online webinars and review past events and resources.
Learn More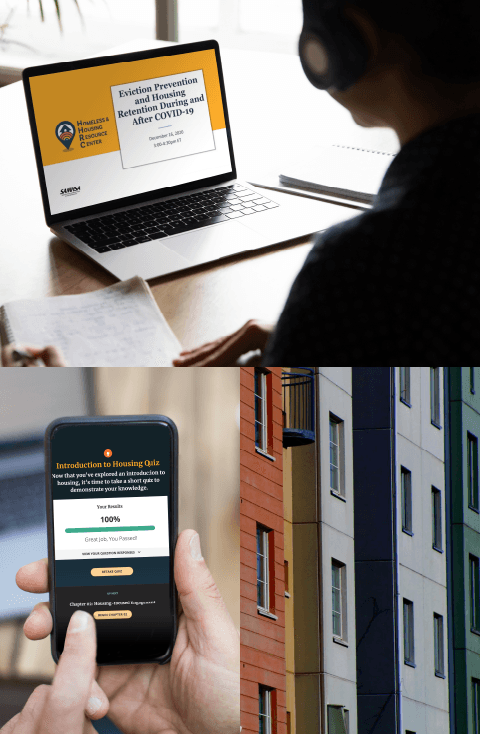 The Learning Gateway provides information for housing and health professionals related to:
Veterans

LGBTQ+

Family

Age

Type of Homelessness

Domestic Violence

Racial Equity

People with Disabilities

Laws/Acts/Regulations

Gender